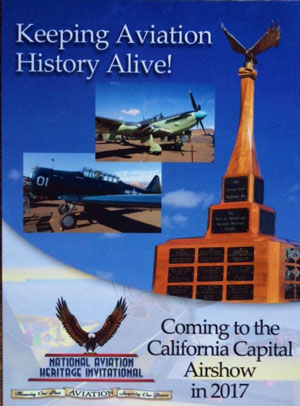 The National Aviation Heritage Invitational partners with the California Capital Airshow to Showcase Restored Aircraft beginning in 2017.
We are excited to announce the National Aviation Heritage Invitational (NAHI) is teaming up with the California Capital Airshow at Mather Airport, Sacramento, Calif. to host this prestigious restored aircraft competition, showcasing testaments to our rich aviation history. Come take a 'sneak peek' right next to the Warbird Alley entrance. Aircraft owners and restorers are encouraged to inquire about this extraordinary event. Our staff on site this year will be happy to answer questions and provide further information.
Over the past 17 years NAHI has hosted numerous aircraft that are living testaments to our aviation history. We have marvelled at the likes as the popular 'Glacier Girl', the P-38 that was recovered from a glacier in Greenland in 1992 and restored to perfection, and a unique 1941 Australian carrier based Fairey Firefly—Both Grand Champion Winners. We are committed to keeping our aviation history alive through the Invitational.
"We are thrilled to partner with the California Capital Airshow," said Ken Perich, Executive Director of the National Aviation Heritage Invitational. "We share the same vision of fostering our aviation history and keeping it alive for future generations to appreciate. It is a great fit all around."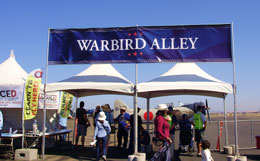 The California Capital Air show (CCAS) is one of the most highly respected air shows in the nation. The aerial demonstrations, static displays coupled with the education of our youth in aviation and aerospace creates exciting learning environments year-round.
"The annual California Capital Airshow has always been more than the thrills of aircraft zooming overhead," said Darcy Brewer, Executive Director. "This patriotic, non-profit event uses the power and magic of flight to honor our past and inspire the next generation in an exciting and unique way."
"This partnership is a marriage of missions. Massive and historic Mather Airport (est. 1918), provides endless space to grow for the annual NAHI competition and adding these valuable aviation treasures will be a meaningful added attraction to the event which currently draws fans from across the nation and beyond," Brewer added.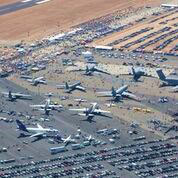 Conceived in 1998, the National Aviation Heritage Invitational has a panel of judges reviewing participating aircraft against standard criteria developed by the Smithsonian Institution's National Air and Space Museum that includes authenticity, quality of workmanship, attention to detail and technical merit. Trophies are awarded in five categories - antique, classic, contemporary, military, and large aircraft. The overall winning aircraft is awarded the Neil A. Armstrong Aviation Heritage Trophy. Additionally, the National Aviation Hall of Fame's People's Choice trophy is awarded to the owner of the aircraft receiving the largest number of votes cast by the event attendees.
In past years National Aviation Hall of Fame Enshrinees, including Bob Hoover, Gene Cernan, Paul Tibbets, Clay Lacy, Clarence 'Bud' Anderson, Dick Rutan, Jim Lovell, Neil Armstong, Patty Wagstaff and Herb Kelleher have been our guests and presenters of the trophies.
We will accept applications beginning January, 2017